*New* Batcole Wooden Spoons!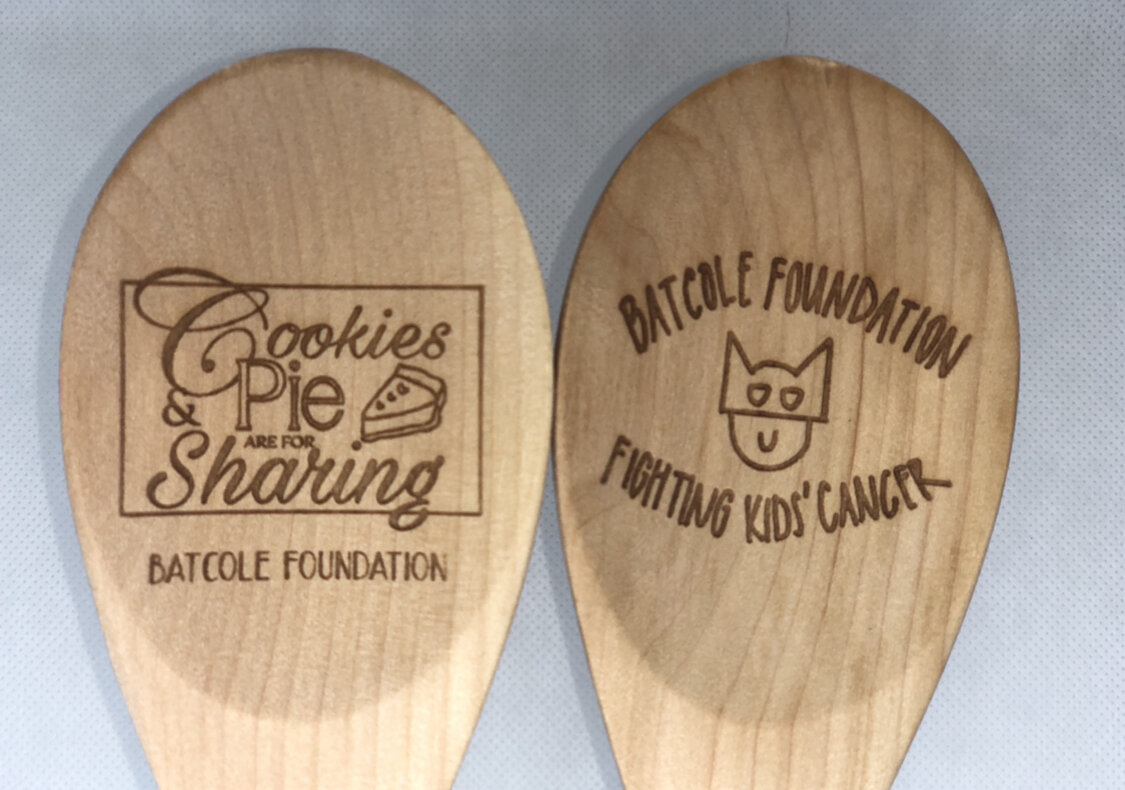 *New* Batcole Wooden Spoons!
Specially designed Batcole Foundation wooden spoons- laser engraved with two options! Batcole Foundation (fighting kids' cancer) with the Batcole logo -or- Cookies & Pie are for Sharing! Either one will remind you of our favorite superhero! It makes a great gift or decoration for your kitchen!
Spoons are not dishwasher safe and should be hand washed. May also be periodically oiled with canola oil.