Neuroblastoma
Neuroblastoma is a cancer that develops in the sympathetic nervous system (the network of nerves that carries messages from the brain throughout the body.) The cancer develops as lumps or masses in the adrenal glands, abdomen, neck, chest or other areas. The tumors can also spread to other parts of the body such as the bones, bone marrow and brain.
Doctors don't know what causes neuroblastoma, but most doctors believe it's an accidental growth that occurs during the development of the sympathetic nervous system.
Each year in the United States, about 700 people — usually young children — are diagnosed with neuroblastoma.
Many of these symptoms mimic other, more common childhood diseases. Because of that, many children aren't diagnosed with neuroblastoma until after the cancer has already begun to spread to other parts of the body.
Symptoms of neuroblastoma may or may not include:
aches and pains
fevers
weight loss or poor appetite
swelling of the abdomen
limping or difficulty walking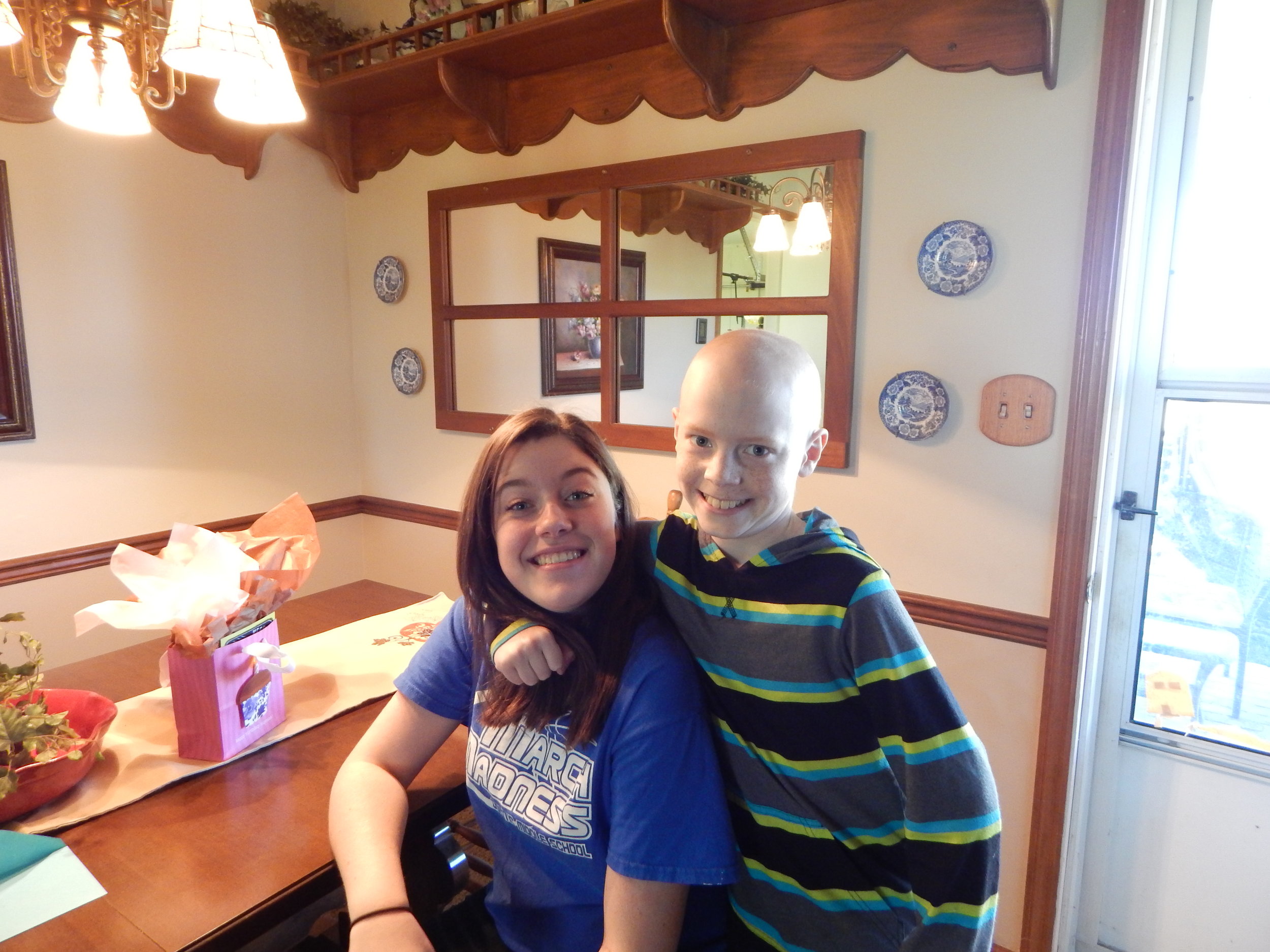 The following Cancer Fact Library is provided by the Coalition Against Childhood Cancer (CAC2). Please note that statistics are continually changing and that many researchers and organizations define a "child" differently. All statistics below are for U.S. children from birth through 19 years old.
Diagnosis
The incidence of childhood cancer is on the increase, averaging 0.6% increase per year since mid 1970s resulting in an overall increase of 24% over the last 40 years (1)
1 in 285 children will be diagnosed with cancer in 2014 (1)
43 children per day or 15,780 children per year are expected to be diagnosed in 2014 with cancer (10,450 ages 0 to 14, and 5,330 ages 15 to 19) (1)
The average age at diagnosis is 6 years old, while adults' average age for cancer diagnosis is 66 (9)
Childhood cancer is not one disease. There are 16 major types of pediatric cancers and over 100 subtypes.(1)
SURVIVAL
The average 5-year survival rate for childhood cancers when considered as a whole is 83%.(1,3)
Cancer survival rates vary not only depending upon the type of cancer, but also upon individual factors attributable to each child. (6)
Survival rates can range from almost 0% for cancers such as DIPG, a type of brain cancer, to as high as 90% for the most common type of childhood cancer known as Acute Lymphoma Leukemia (ALL). (1)
The average survival rate not including children with ALL is 80%. (1)
In 2010, there were 379,112 childhood cancer survivors in the United States. (1)
Approximately 1 in 530 young adults between the ages of 20 years and 39 years is a survivor of childhood cancers. (1)
Pediatric-Survival-Rates
More than 95% of childhood cancer survivors will have a significant health-related issue by the time they are 45 years of age (2); these health related issues are side-effects of either the cancer or more commonly, the result of its treatment. One-third will suffer severe and chronic side effects; one-third will suffer moderate to severe health problems; and one-third will suffer slight to moderate side effects. (2)
Mortality
Cancer is the number one cause of death by disease among children. (4)
About 35% of children diagnosed with cancer will die within 30 years of diagnosis. (8)
On average, about 17% of children die within 5 years of diagnosis. Among those children that survive to five years from diagnosis, 18% will die within 30 years of diagnosis. (8)
Those that survive the five years have an eight times greater mortality rate due to the increased risk of liver and heart disease and increased risk for reoccurrence of the original cancer or of a secondary cancer. (8)
There are 71 potential life years lost, on average, when a child dies of cancer compared to 17 potential life years lost for adults. (1)
Treatment, Research, Funding
Since 1980, only three drugs, two used in the treatment of ALL, teniposide (1980)(6) and clofarabine (2004)(7), and Unituxin (dinutuximab), recently approved in March, 2015(7) for use in high risk neuroblastoma, been approved in the first instance for use in children, and only four more new drugs have been approved for use by both adults and children. Since 1980, fewer than 10 drugs have been developed for use in children with cancer (including those specifically for children and those for both children and adult) compared with hundreds of drugs that have been developed specifically for adults. Equally important, for many of the childhood cancers, the same treatments that existed in the 1970s continue without change as of 2014. (10)
The average cost of a stay in a hospital for a child with cancer is $40,000 per stay. (5)
On average, pediatric hospitalizations for cancer cost almost five times as much as hospitalizations for other pediatric conditions. (5)
For 2014, the National Cancer Institute (NCI) budget is $4.9 billion. It is anticipated that childhood cancer will receive 4% of that sum or $195 million. (7)
Prostate cancer (patient average age at diagnosis, 66 years), receives more research funding from NCI than all childhood cancers (patient average age at diagnosis, 6 years). (7)(1)
REFERENCES
1. American Cancer Society, Childhood and Adolescent Cancer Statistics, 2014
2. St. Jude Children's Research Hospital, (JAMA. 2013:309 [22]: 2371-2381)
3. American Cancer Society: Declining Childhood and Adolescent Cancer Mortality, Cancer 2014
4. National Vital Statistics Report, vol. 62.6, December 20, 2013
5. Healthcare Cost and Utilization Project (HCUP), Statistical Brief #132, Pediatric Cancer Hospitalizations 2009
6. American Society of Clinical Oncology
7. The National Cancer Institute
8. CureSearch.org Cancer Statistics
9. Additional information in this statement was obtained from several reliable and authoritative sources
THIS DOCUMENT IS NOT INTENDED TO OFFER SPECIFIC STATISTICS REGARDING AN INDIVIDUAL PATIENT OR THE PATIENT'S SPECIFIC FORM OF CANCER AND IS NOT A SUBSTITUTE FOR INFORMATION THAT MAY BE SOUGHT FROM A PHYSICIAN. IT IS MERELY INTENDED, BASED ON INFORMATION PRESENTLY AVAILABLE TO THE AUTHORS, TO BE A GOOD FAITH GENERAL PRESENTATION OF CHILDHOOD CANCER STATISTICS THAT MAY BE HELPFUL TO OTHERS SEEKING SUCH GENERAL INFORMATION.
Approved by The Coalition Against Childhood Cancer (CAC2) September 12, 2014 Pediatric Cancer and Funding